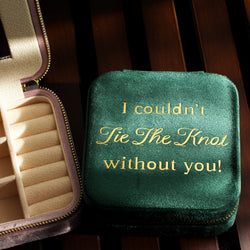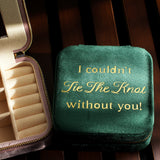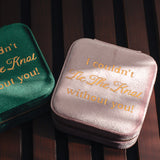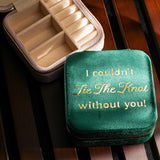 It's cute, compact, and just perfect for your traveling needs!
Heading on the road for your wedding or bachelorette party? Don't let your precious bling get lost in the shuffle. Check out our plush velvet jewelry box.


And guess what? We can print your name on top in glimmering gold lettering, turning this jewelry box into a unique keepsake from this unforgettable time in your life.

Made of

velvet plush.
Dainty and perfect for traveling.
Also contains a small travel mirror!